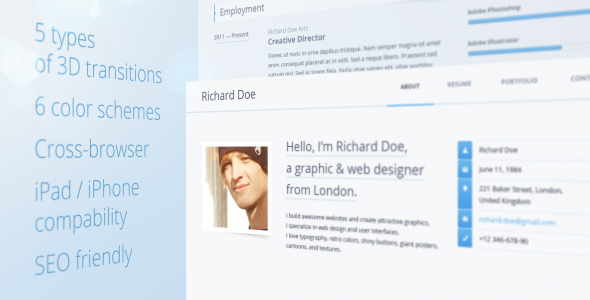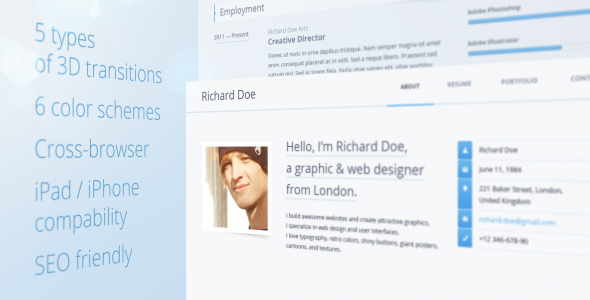 Ursus Polaris is not just another portfolio! It's brand new approach to portfolio presentation. This template:
Offers 5 smooth 2D/3D transitions between subpages
Allows you to show your portfolio in unique way
Looks awesome on iPad, when you most need it. Other mobile devices are also supported.
Is fully responsive, uses HTML5 and CSS3
Is intelligent — if your browser does not support CSS3 features, it gracefuly degrades to simpler animation; it loads only the files which you really need just when you need them
Is absolutely SEO friendly — being modern means being visible!
Supports deep linking and browser back button
Provides smooth portfolio filtering feature
Is highly customizable, all options are explained in extensive documentation
Is truly cross browser compatible — looks good even on IE8!
UPDATES:
Related Posts